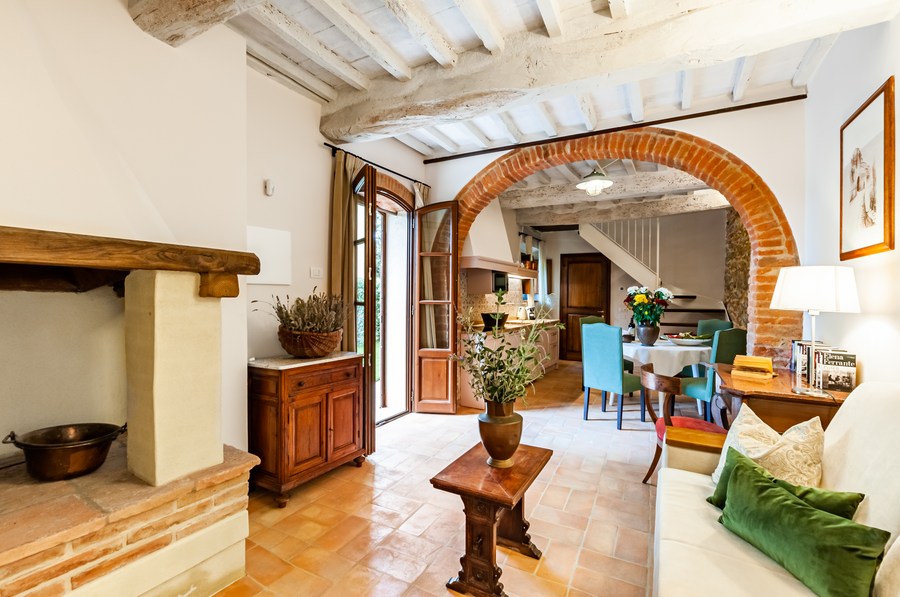 The extraordinary three-floor Romantico suite offers a stylishly furnished kitchen on the first floor, an elegant bedroom on the second and a private hot tub on the third.
A spacious apartment with its own entrance to the garden directly from the bedroom, a living room and a large kitchen in a typical Tuscan style with modern elements.
The Luxury apartment is the largest apartment in our villa. It has a spacious living room, a separate study with a view of the panorama of San Gimignano and two elegant bedrooms.