Enjoy Villa Boccaccio all to yourself
Take advantage of the unique opportunity to rent the entire villa just for you and your friends. Enjoy special moments, festive events or simply relax in a historic house surrounded by the beautiful Tuscan countryside. Delight your business partners or reward your colleagues and organize an amazing teambuilding here. You can also find the most beautiful place for your romantic honeymoon.
Rent a beautiful Tuscan villa between November and April, taste delicious Italian cuisine, famous wines and experience traditional Tuscany without the crowds. In addition to the warm feeling of relaxation, you will be warmed by the underfloor heating, the outdoor oven or the outdoor hot tubs.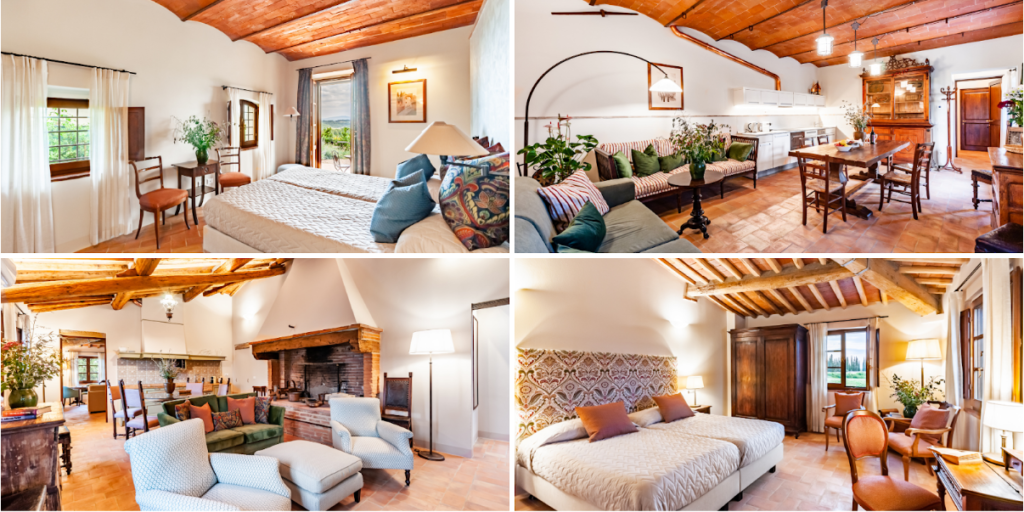 Accommodation
The villa has a capacity of 12 people, offers accommodation in up to four separate apartments with private kitchen and bathroom with a total of 6 separate and luxurious double rooms, equipped with an unprecedented for this location - underfloor heating and of course air conditioning. All in typical Tuscan style, complemented by fine fabrics and antique furniture. Top quality beds are a must.
Facilities
The villa offers luxurious facilities, with the possibility of connecting all apartments into one complex and a club room for social gatherings. A private garden with panoramic sunrise views, two outdoor hot tubs, one indoor hot tub, a terrace with a view, the famous Green EGG grill, an authentic Italian forna - outdoor oven and many little details for your unforgettable experience.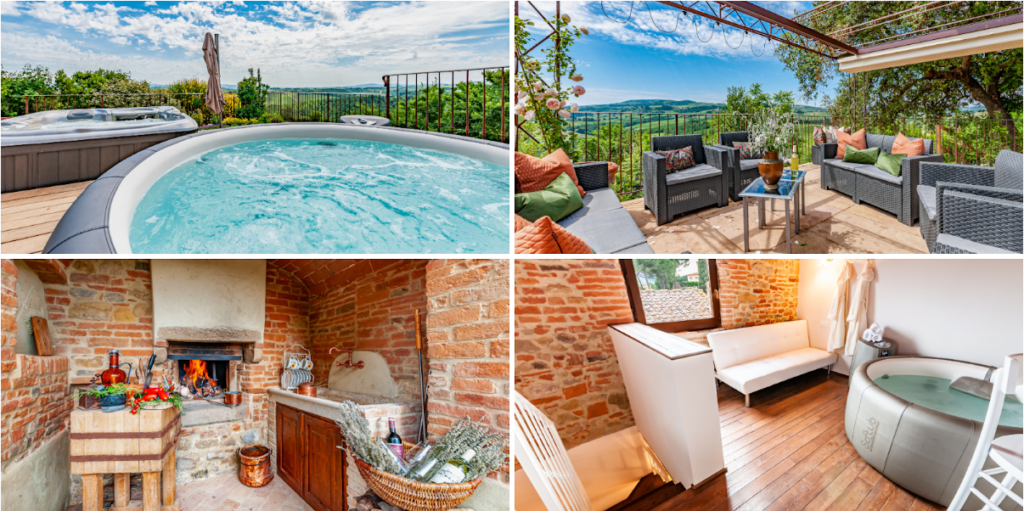 Book the whole villa
In the period from November to April we offer the possibility of renting only the whole house. For the price of 3000 Euro you can exclusively own the villa for one week. However, it is up to you whether you stay for the whole week or only come for an extended weekend.
* If you book the villa for a whole week (6 nights) and full occupancy (12 people) the price per person / night is 40 Euro !
In addition to accommodation, do you want to prepare a programme for the whole stay or help with transport?
Besides accommodation, we can arrange several additional activities for you to choose from - however, the exact schedule of the event is always tailor-made to suit the ideas and needs of your group. We will also be happy to arrange transport to Tuscany or on-site transportation.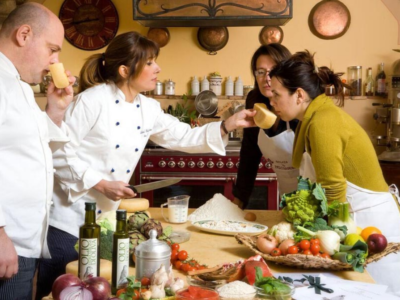 Tuscan cooking experience
A hands-on Tuscan cooking lesson in the unique Renaissance Villa Pandolfini with Chianti wine tasting. Alternatively private chef cooking in our villa, taking care of you from starter to dessert.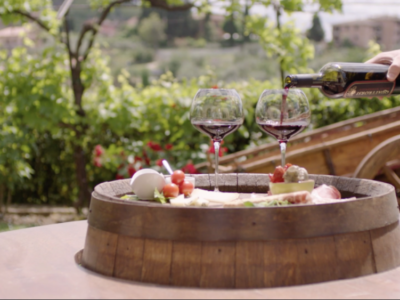 Wine tasting
Tasting at the winery Raffaello Viani & Donella in Certaldo, A SOLATIO farmhouse. Includes a typical Tuscan lunch or dinner.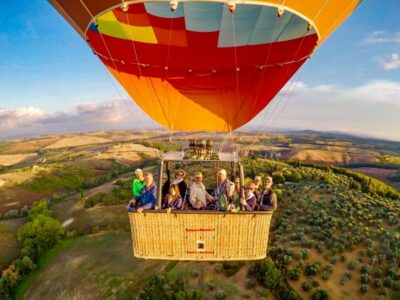 Balloon flight
Morning balloon flight through Tuscany. For large groups and a better experience, several balloons take off together. Including breakfast and Prosecco after landing.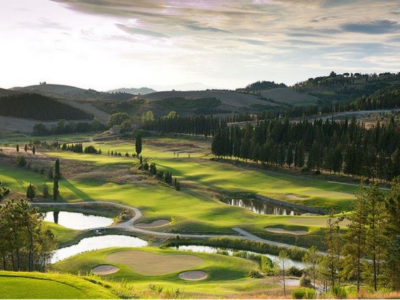 Golf in Castelfalfi
Play some great golf at the Castelfalfi professional golf course near San Gimignano, which boasts phenomenal reviews. It is a beautiful, very well maintained and well thought out course with mountain and lake views. Open all year around. From September to March it is also possible to attend boar hunting.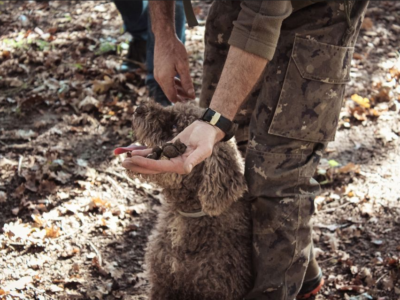 Truffle hunt with wine and lunch
Truffle hunting in Tuscany including lunch and San Miniato wine tasting. Or alternatively herb picking in picturesque Pisa, including a lecture, cooking together and also wine tasting.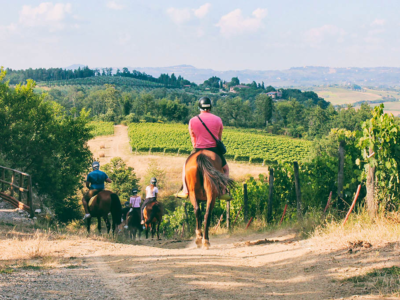 Horse riding in San Gimignano
A relaxing guided horseback ride through the Tuscan countryside, where you'll be admiring the olive groves, vineyards, hills and famous towers of San Gimignano.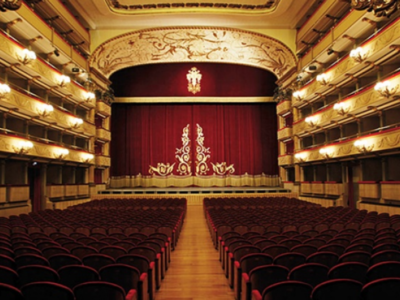 Opera
Bring back home a unique cultural experience from an opera or concert in Tuscany. You can visit the Opera house in Florence, the Opera in Siena or the Teatro Verdi. We will be happy to offer and book the experience according to the current program and your date of stay.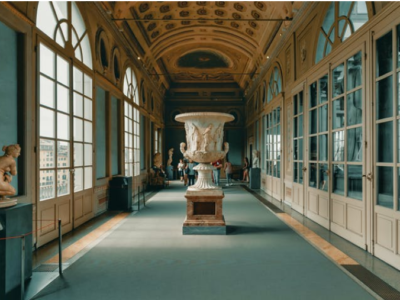 Art history and contemporary
Italy is more than just food and wine. It boasts treasures such as the prototype Renaissance Uffizi Gallery, the medieval monuments at the San Gimignano Museum near the villa, and the contemporary art gallery Centro Luigi Pecci. You just have to choose.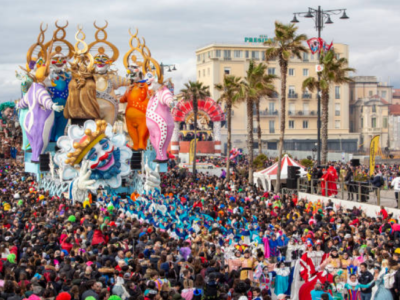 Festivals, celebrations, places
Winter in Tuscany is full of festivals, carnivals, and other celebrations. Boccaccesca Certaldo - a celebration of wine and food, or the carnival in Viareggio, which is the largest in Italy. Simply suggest a date of your stay and we will search for the most interesting events in the area.
In which period of a year can I book the villa?
Anytime from November to April. 
How do we get to the place?
We can arrange transport for you, both by air and by minibus. We can also arrange airport pickup or arrange car rental for the duration of your stay.
Another option is to arrange your own transport.
Is it possible to modify the activities?
Yes, just get in touch with our event manager Carol and she will tailor the experience to your requirements.
What will be available for us at the villa?
As the villa will be reserved only for you for the duration of your stay, you will have all the amenities and facilities such as hot tubs and more at your disposal.
How long does each of the activities take? Will we have space for our own trips?
The activities we're offering last from 1- 5 hours. You will therefore have time for excursions on your own.
Will we have a guide available?
Guide will be available for each separate activity. We've also created a Tuscany guide portal, which you may find very useful on your trips !
What are the temperatures in Tuscany between November and April?
Tuscany offers pleasant weather all year round, with temperatures in autumn and spring always around 15-25C°, December and January are the coldest months but even so temperatures rarely drop below 10C°. Spring is the best time to visit - it's not so hot or rainy.
What events or festivals can I visit in winter?
Winter is rich in public events and festivals. For example, there is the White Truffle Festival in San Miniato in November, the church celebrations of Epiphany in January and the February carnivals in Viareggio and San Gimignano.
What is the price for the stay + activities?
The price depends on the number and type of activities, plus the transport. Carol will be happy to discuss everything with you and then make an offer for the whole stay.
Do you want to create an unforgettable experience of a lifetime?
Call or email our Míša.